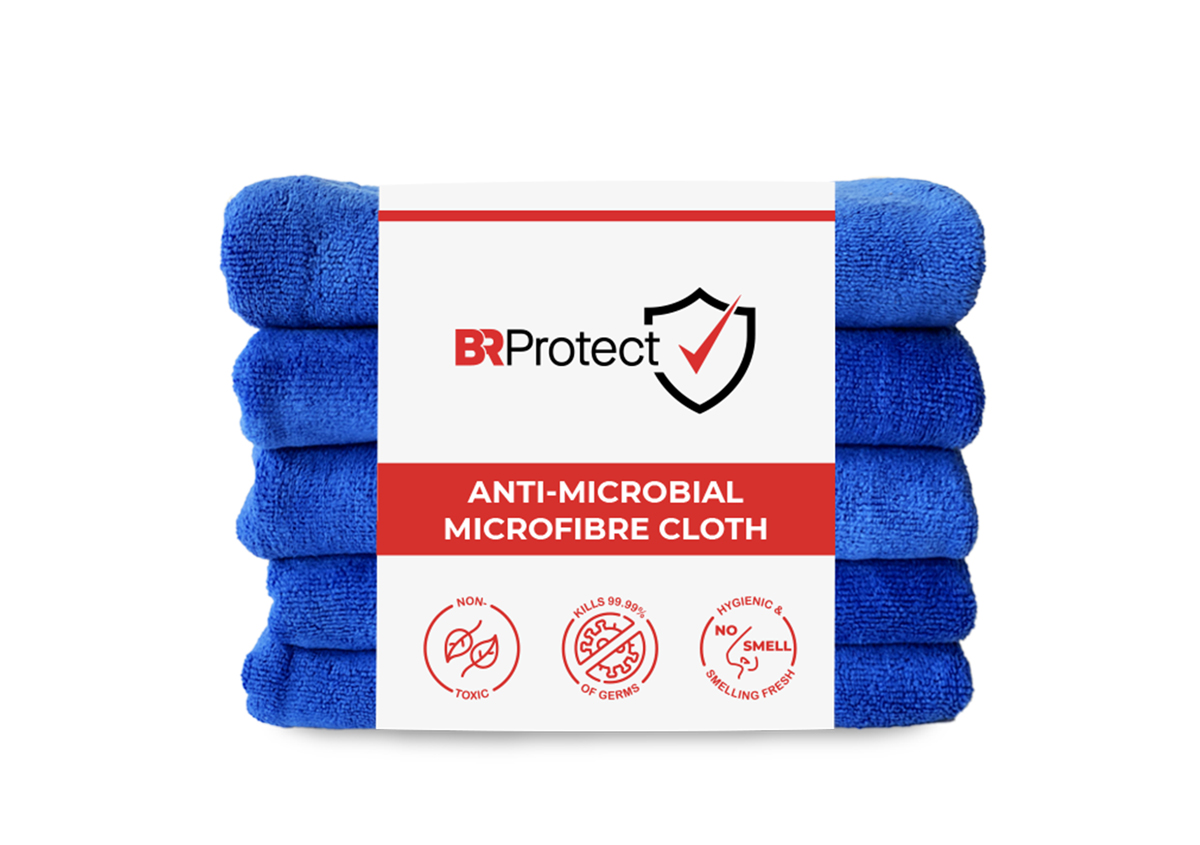 Superior Clean •
5× Better
With over 200,000 fibres per square centimetre, microfibre cloths have the ability to capture, and trap dirt and germs with every wipe.
Buy Now
The problem with traditional cleaning cloth
Traditional, untreated cleaning cloths absorb, collect and transfer germs from surface to surface causing crossing contamination.
BR

Protect™ is a Non-Leaching Antimicrobial

Not all antimicrobial are created equal. Competitors treat their cloths with toxic chemicals to kill germs, but these leaching compounds are poisonous to the environment and humans.
A totally different method
BRProtect™ Microfibre Cloths are treated with a residual antimicrobial coating that continuously kills germs keeping your cloths hygienic and smelling fresh. Our microfibre cloths allow you to adopt a truly chemical-free cleaning routine.
BR

Protect™ Microfibre Cloth
Start cleaning cleaner,
Stop spreading germs.
Removes 99.99% of bacteria and prevent the spread of viruses
Reduces cross contamination – eliminate the need to swap cloths from room to room
Non-toxic and effective for all uses in and around
Safe, environmentally friendly – non-abrasive, streak free cleaning
Holds 10x their weight in water
Highest quality fabric – thick 400 gsm.
Polyamide with stitched/rounded corners
Buy Now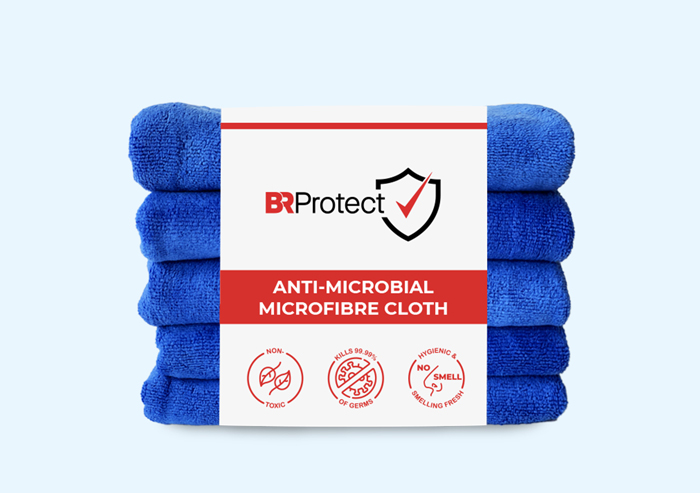 Frequently Asked Questions
Are microfibre cloths better than traditionally woven cloths?
What makes a microfibre cloth different?
How are microfibre cloths made?
Are all microfibre cloths of equal quality, or are some better than others?
What size are the fibres in a microfibre cloth?
Why are microfibre cloths actually more effective and hygienic than traditional cloths?
How do microfibre cleaning cloths capture microscopic particles so efficiently?
Can a microfibre cleaning cloth capture viral particles and bacteria within their fibres?
Is BR Protect Microfiber cloth Sustainable and Environmentally Friendly?
Does BR Protect Microfiber Inhibits Mould Growth